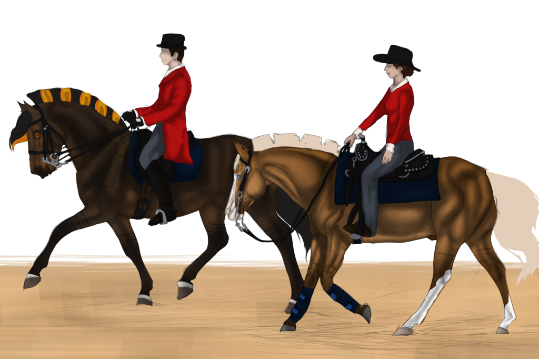 The Holy Grail of Horsemanship:
Feel and the Classical Seat
Not Your Everyday Riding Lesson
With Ginny Chase Elder and Lynda Berger
June 29th, 2019 | Dolores, Colorado
This is not your everyday riding lesson. The Classical seat is a balanced independent seat that is a foundation of all riding…regardless of disciple English, Western or type of horse.
This clinic is about tapping into your awareness and feel and discovering how the classical seat creates a foundation that elevates the partnership between horse and rider.
We'll cover the ABC's of developing an independent classical seat that allows a rider to ride with confidence, security and feel and we'll learn about energy and using that awareness.
Lynda will work individually with each student on developing their awareness of energy, presence, intention, conscious breathing, and relaxation techniques to help each student find a state of calm, deep relaxation, decreasing anxiety and increasing awareness.
Ginny will work with each student immediately after their awareness session with Lynda to coach each rider in the principles of the Classical seat using specific movements and give tips, suggestions, exercises.
Class limited to 6 students…Save the date!
Rider's $150 Auditors $20 welcome with RSVP
For details and registration information contact:
John St Ryan Horsemanship Clinic | Date and time to be Announced
John returns to Southwest Colorado to build on last year's wildly successful clinic